On Monday, Brno's latest public art was unveiled to the public. The cone-shaped water features in front of the New Town Hall on Dominikánské náměstí were designed by Tomáš Pavlacký and Michael Gabriel, and installed in less than two years since the visualisations were first released to the public.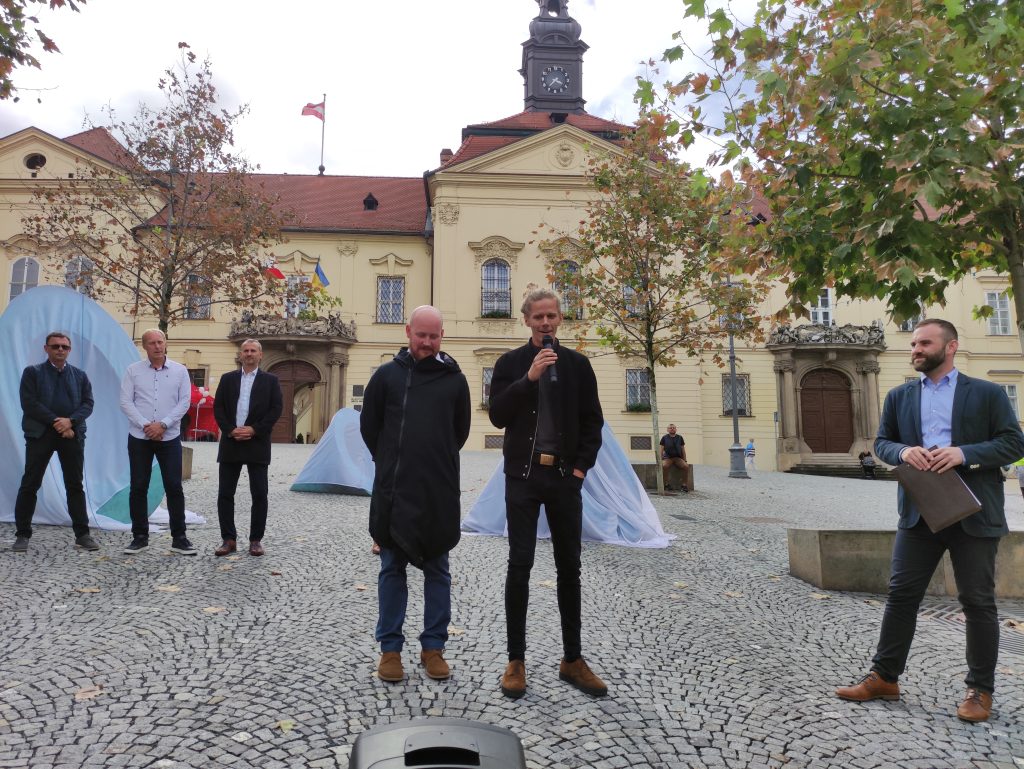 The designers, Tomáš Pavlacký and Michael Gabriel, were also present during the official unveiling of the monument. Credit: AZ.
"When you think of a water feature in a public space, the image of a fountain usually comes to mind," said the mayor of Brno, Markéta Vaňková. "From today, however, people might associate it with this original, and yet very Brno work, with its undeniable resemblance to the famous smoking pipes, or steam pipe outlets."
"It's hard to believe that just a few years ago, Dominikánské náměstí was used as a parking lot," added René Černý, Deputy Mayor for Investments. "Since the reconstruction which ended in 2018, it has truly returned to the function of a 'square'. With the new water feature, spending time here in the hot summer will become even more pleasant."
The sculpture, symbolising a pipeline running in an endless perspective, came from an art competition organised by the city in 2021. The winning design was submitted by Tomáš Pavlacký and Michael Gabriel. The sculptures emit water from underground in the form of mist, which dissipates in the air and returns to the ground as a stream of water.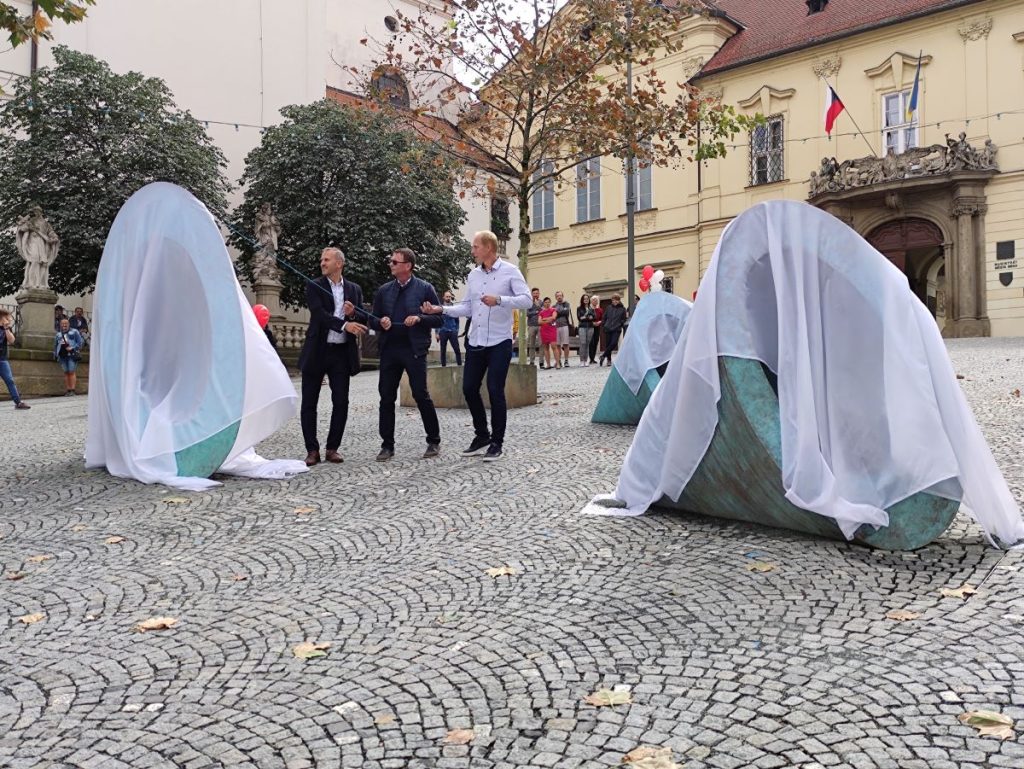 The whole process is automated and remotely controlled, and will not cause fog on rainy days. Water is emitted from the inside of the cone in various intensities, from water mist, to a trickle of water, to a swirling current in its conical cavity. Water mist will be generated most often in one, less often in two and exceptionally in all three of the cones at the same time. There will be a maximum of 1 m3 of water in circulation, with splash and evaporation losses of up to 300 l/day.
The three cones, standing at 1.4 m, 1.8 m, and 2.4 m, and weighing 200 kg, 450 kg, and 1,000 kg, were made in the Ještědský bronze foundry in Mníšek, near Liberec, which is sought after by artists from all over Europe due to the quality of production and craftsmanship of the castings.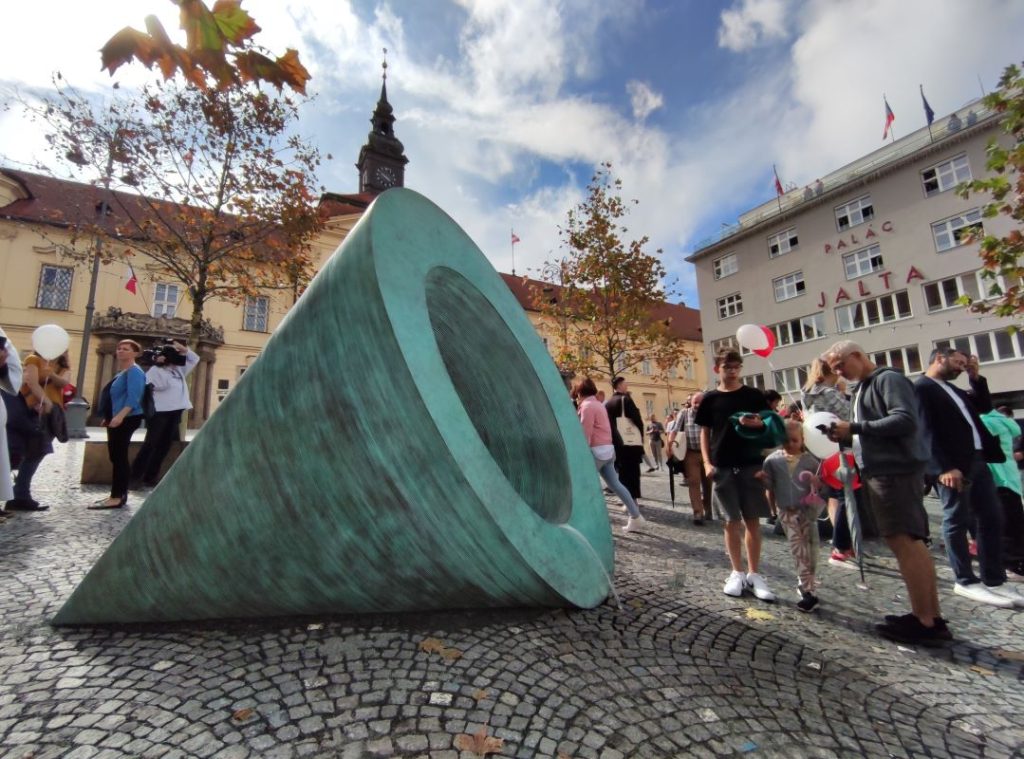 "The entire implementation process was challenging. It was mainly about the complexity of synchronising foundry, construction, technological and legislative work. We tried not to come up against the contractual deadline, which was set for the end of September 2023. We finished almost two months earlier, so that we could hand over the water feature to the people of Brno in the summer," said Pavlacký.
The new sculptural work cost CZK 8,303,000, and the annual operating costs are expected to be around CZK 124,000.