Our series, "We are the night" presents artists, promoters, production managers, label owners and others who are bringing the music world of the Czech Republic forward, from the past to the present and the present to the future. This week we spoke to V Y Š E H R A D, whose one-man act blends black metal, ambient drone, and dark ambient.
Live, atmospheric beats, DIY tape sampling, dark drums, echoes of singing, distortion, and all the beats working towards to a crucial curiosity.
This is how I met V Y Š E H R A D for the first time: a strong identity enveloped in the duality of a live experience, absolutely free of any structure, and a rich and prolific discography, with an independent approach and many references to history, to the meaning of the past and thus also of the present.
I wanted to know more about this one man band, with all the meaning behind it.
What is your first memory of music?
My first musical memories are from childhood, when my grandmother sang to me before going to bed. They were mostly national songs, songs about adventure, old marching songs of the First Republic or songs about soldiers from the two world wars.
Did you have a musical education?
I only have a minimal, elementary musical education in classical guitar (several years) and in the field of music theory. Otherwise, I am self-taught.
When did you start to work on Vyšehrad as a project?
I brought the Vyšehrad project to life in 2019.
Did you have any other projects before that?
Yes, I have played in many bands since I was a child. For me, the most essential from the past are the punk-metal band Vychcaný Knedlíky!, with whom I recorded the ep Buzny 2016.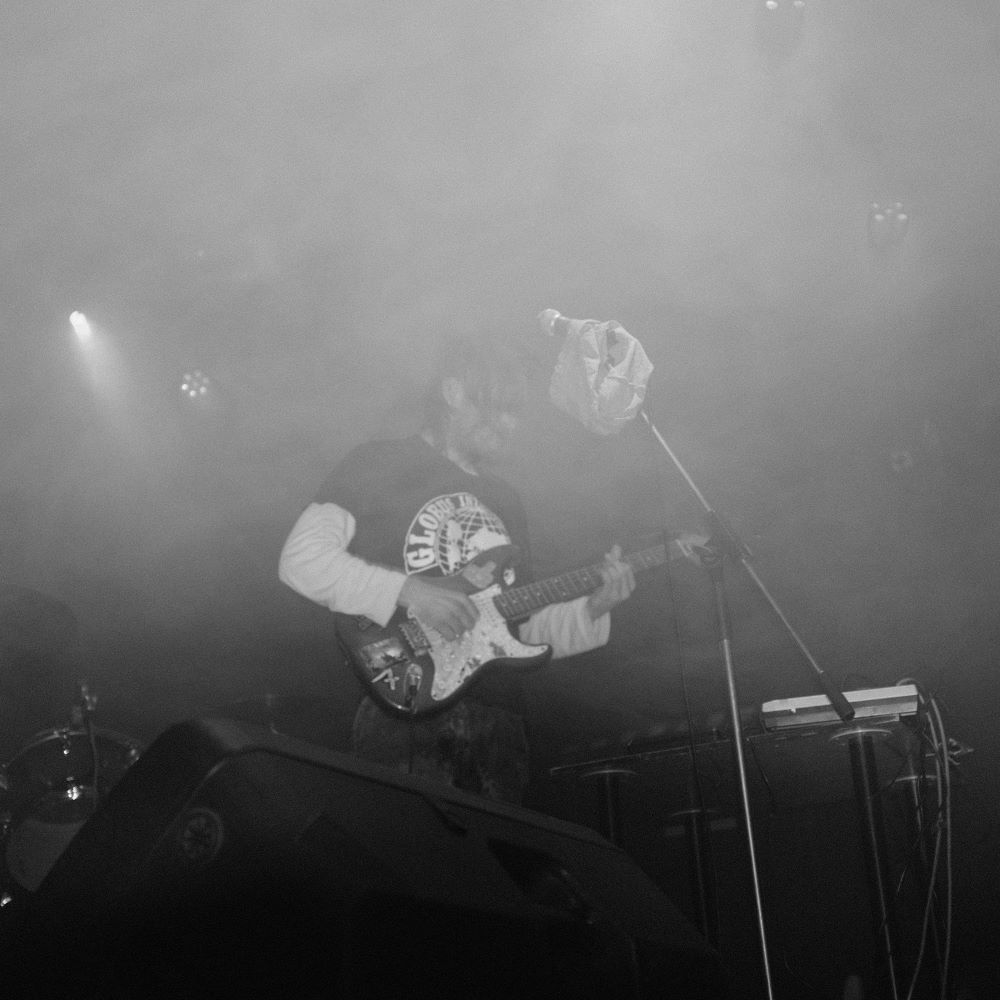 You describe Vyšehrad as an audiovisual project? Could you explain what you mean by that?
It means that in addition to the audio component – music, sound, noise, the project is also dedicated to the strict selection or creation of the aesthetic side of the whole, whether it's cover art, or, for example, video clips or projections during live performances. It also refers to the dramaturgy and aesthetics of the entire project as a reaction to the current music scene, etc.
What are some of your artistic influences?
There are really many of these influences. It is clear that one of the main inspirations is history and Czechoslovak national history, the theme of old cultures. Aesthetically – old and older art. Musically, it is clear – here I would reduce it to inspiration from many subjects in several genres – black metal, darkambient, neofolk, martial industrial, noise, techno.
Film – here it's tricky, because even though people often say that Vyšehrad is very "cinematic music", I can't recall any specific, cinematic impulse in the work. In general: I'm not much of a movie person – I like old movies, mainly European, from the beginning of the film era to the end of the 1980s, but even so I take film more as entertainment than as artistic inspiration, although it can probably be that for some people. Vyšehrad is definitely not inspired by anything from modern art (visual art of the last century; and probably not even the present) or films of the last 30 years. On the contrary, I try to stay as far away from it as possible. Musically, of course – the European black metal and dark scene of the last 35 years.
History is an important influence for your project. Can you explain what you try to highlight in Vyšehrad, towards history?
I don't have any specific historical period that I mainly focus on. I like history connected with the original form of European religion, before the arrival of invasive Christianity, but I also like medieval history, with Christianity and its internal power struggles in the European space, and last but not least, I really like national history (not only Bohemia, Moravia, Silesia, of Slovakia, or Sudetenland – but also of other countries and states). A significant part is then occupied by the influence of the military history and geopolitical history of Europe as such.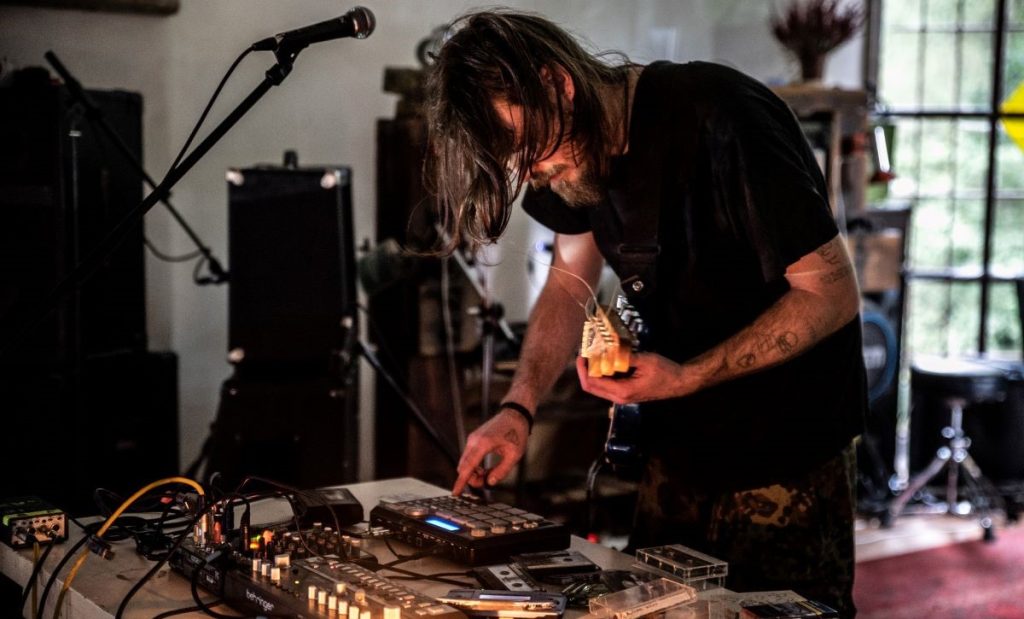 You could actually talk about the fact that I devote myself to processing all possible historical topics. It is more about the different perspectives that I use for this – you certainly won't find here the perspective of Marxist history, which turns the entire history of humanity into a struggle between sufferers and oppressors, or some modern concepts that perceive the entire history of all human civilizations on this planet as a factual struggle between women and men, or rather the fight of the feminine against the ruling masculine. But I prefer to leave the topic as it is, without any "revisionist addition." And I let the realities of the time affect me, which I draw from books and visual materials, which I mainly describe everyday environments and life within the framework of concrete history. I don't determine whether something is good or bad, which side is good or evil. After all, I consider this dichotomy odd or at least very manipulative, and history has proved it to me many times.

Perhaps thanks to some kind of moral or ideological forgiveness, listeners and viewers feel like they are in the middle of the action, which I sometimes hear from them after concerts.
Can you describe for us your production process in the studio, how you develop your songs?
I create my compositions in several different ways, which are always different in the beginning and the result – there is always a moment in the middle where it is clear that it is a musical production. It is, of course, a combination of ideas, inspirations, reflections on them, sometimes even a clear theme. Then comes the composition, structure, arrangement, sounds. Sometimes the process is completely at home on a PC, it is spread over many hours and days, and sometimes it is created on the go, on hand-held devices such as nintendo or pocket operator, or tapemachine. In your question, there was the word "Studio": Vyšehrad is a completely home-brewed project; apart from the two passions of the rehearsal room in collaboration with the band Olaf Olafsonn and Big Bad Trip, everything is created at home. So I never recorded anything in the studio for Vyšehrad.
I saw that you use often a Nintendo DS, can you explain what you do with it?
People often ask about the Nintendo DS. I use these retro game consoles for creating sound synthesis; they have software that combines synthesis control, a sequencer (a tool for composing beats/songs) and a few effects. I use it especially for a unique and significant sound, or for the retro environment of the program, which I fell in love with.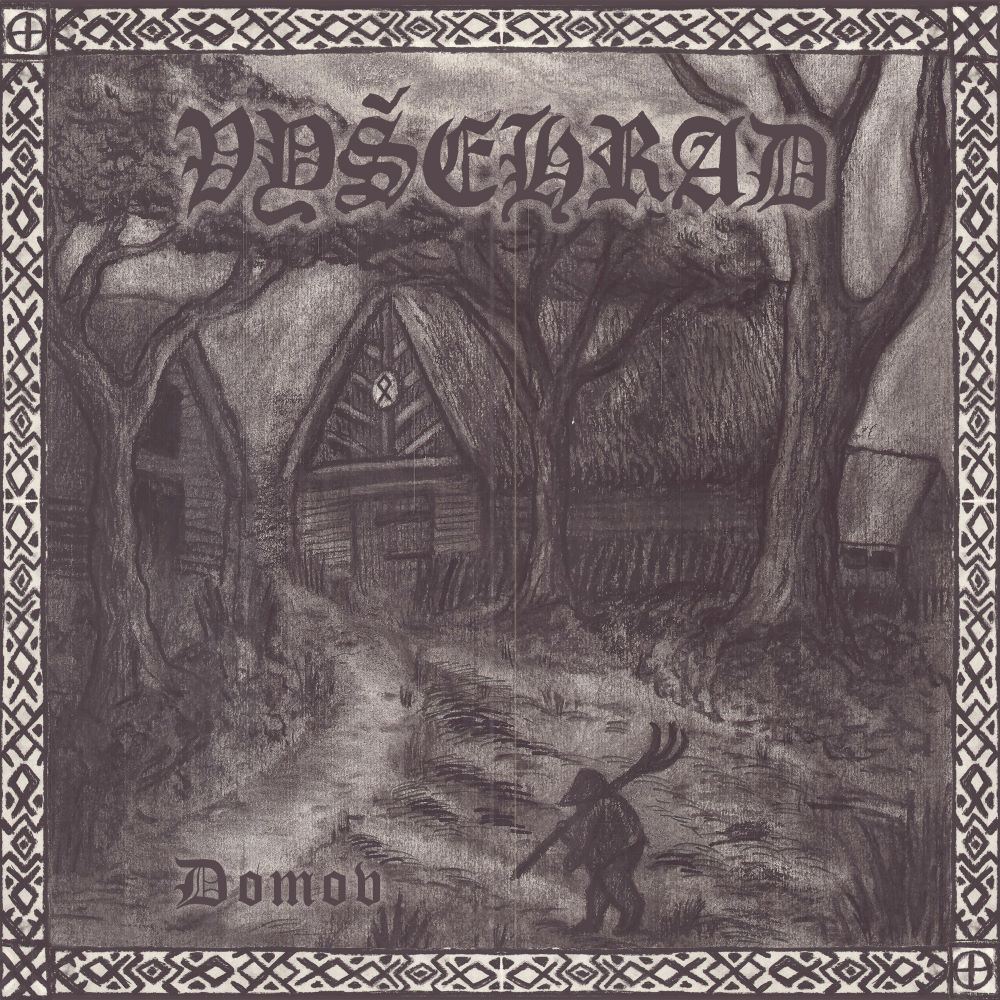 It can be said that I'm basically going backwards – I'm trying to use only old gear. To me, mastering an old instrument has always been a sign of instrumental and compositional skill. To the time when people composed in the environment of paper and pencil or a few kilobits, and the cover art was done by real artists instead of AI – that's the time and state I look up to in this regard. Besides – music machines in general have been able to do the same for the last 40 years, only the way to sell them and how to teach them to as many people as quickly as possible has changed. The possibility of the speed of composition and work is changing, which in my opinion, considering automatic and algorithmic music, or the general acceleration of everything that happened in the last century, is nothing that, apart from the change of possibilities, would bring any spectacular results comparable to the music of previous centuries and millennia.
In your live shows I feel your music makes a real shift, passing from dark ambient to electro ambient via black metal, folk and experimental music. On top of that you insert a lot of samples from tapes, samples machine etc, Can you describe for us how you prepare your live shows and what is your target when delivering such musical experiences to the audience?
At a live performance, I always want to show the "complete palette" of Vyšehrad. Since all the music is made by one person – me, whatever the genre, it always carries certain similar and sound-like features. This gives more possibilities to combine.
Otherwise, my live performance privilege is that I play without a computer, only on retro-gear, which is reduced so that it can be operated by one person. My current technical set-up for a live performance is an electric guitar, sampler (electronic drummer), synth 303, nintendo and walkman, in which I play samples made by me caught in loops of so-called loop-cassettes. It is occasionally supported by projection.
You've played in Brno and often in Prague, do you see a difference in the reaction of the audience?
I see the difference at my concerts more in the fact that in Prague, at least before, there were a lot of people I knew, my friends, and in Brno there were people I had never seen. Today it's a little different, because I have a lot of great friends in Brno as well, mainly thanks to the concerts with Vyšehrad. The difference in the audience, I would hate to judge it incorrectly, but it seems to me that the further I go east of Prague, the more people come for an artistic experience. So, even though Moravia is famous for the fact that, compared to the Czech Republic, entertainment has a fixed traditional place here, the perception of concerts and cultural events in general is different. In Prague, people tend to go for entertainment – "entertainmenting".
I see that for now, you are independent. In your music production, are you mastering your own records? And would you like to be signed to a label, or would you rather remain independent?
I actually gravitate towards autonomy in many aspects of my life. To this day, I feel better when I can be alone or do something alone than in a group. Even when I have great people around me, I never believe in (and see the results of) collective creative work. I am not interested in what a specific environment can offer me, but how to not need that environment at all. I know it seems comical, but I don't really gravitate towards any career or advantageous contracts, and I feel that the "benefits" it brings are mostly in conflict with my beliefs about life and where I'm going. What I have with Vyšehrad, I helped myself to that, in all those aspects. I don't know what anyone could offer me now – I have achieved my goal. Someone might think that if the art that a person creates could ensure his livelihood, and he would not have to go to work, that the creation would be better. I do not think so. Creativity is a cultural value and it cannot be converted into something as disgusting as money. You just can't buy it, never – even if you have stacks of money. I don't think that an artist should suffer, but at the same time I don't think that he necessarily needs to be supported, to have open doors everywhere just because he creates.
However – I have one unwritten agreement – and that is my very warm relationship with the Slovak label Skyburial, which releases my tapes and books me for great festivals and concerts in Slovakia. But this is a very rare phenomenon – to have a label that has a big name in the scene, has been releasing quality productions for many years, and is not a club of elitist back-slappers. For me, it is a miracle that I greatly appreciate.
What do you think about the black metal/folk metal scene in the Czech Republic these days ?
On the current CZ/SK Blackmetal scene, I especially like the existence of other similar projects such as Vyšehrad – solo one-man black metal. They are especially my friends Tom with the TMA project and Tobiáš with the Likho project, with whom we released a split record this July. As far as bands go, I'm a bit out of the loop – I've never been a fan of black metal bands, so I know a few things off the top of my head – I've never been into Masters Hammer. Of the older ones, maybe Sekhmet, Holomráz, Katarze, Kult Ofenzivy, and from the current Czech/Sk scene I can honestly name only Voluptas. I know people from Dreven, Zmyrna and a few other bands – certainly fine creators, but I simply perceive a sense of belonging especially with one-man projects. For example, I really like listening to stuff by Trist, even if it's more DSBM, from which I'm a little further thematically.
How about the overall music scene, especially alternative music, in the Czech Republic?
I think that Czechs and Moravians are originally very musical peoples, and in general Czech culture is very focused on song lyrics, literature and singing art, so there is naturally a large stage, a large field for the realization of something, but also certain demands. In general, because I have the opportunity to observe it as part of my profession, I think that Czech music – be it alternative music or what is understood as mainstream music – is at a great world level, and what's more, it can determine that level. Thanks to our history, the alternative, or if you want – a parallel second culture, has a huge tradition in our country, which both the West and the East can envy. This gives rise to many good – and also sometimes, unfortunately, bad – attributes of this domestic scene. In general, however, I evaluate it positively, even within the framework of some relationships between artists. There is no question of any rivalry or anything. The problem is, for example, within the club scene, in terms of clubs and prices, but it is of course the work of the covid years and also the pervasive money-circulation. Simply, no one is to blame – capitalism, Christian anthropocentrism and Western and Eastern forms of communism are to blame.
Could you recommend three tracks for our readers?
1) Burzum – Hermodr i Herferd
2) TaTu – Ja Sosla s Uma
3) Kde domov můj (Czechoslovak national anthem)
________________________________________
You can find Vyšehrad on Bandcamp, YouTube, Facebook, or Instagram.
We are the Night XX: V Y Š E H R A D