JazzFestBrno 2024 promises an eclectic lineup for the upcoming year, Demonstrating the diversity within the realm of jazz music.
From January to May 2024, the international festival will host a series of musical evenings featuring prominent names in contemporary jazz, including recent Grammy-winning singer Samara Joy, Bill Laurance and Michael League from the legendary Snarky Puppy in an acoustic project, Sting's principal trumpeter Chris Botti with his own ensemble, and the virtuoso banjo player and 15-time Grammy winner Béla Fleck.
"Next year, we aim to showcase the diversity within jazz. That is, everything that can be encompassed under the word jazz," said the festival's artistic director Vilém Spilka. "By coincidence, we'll be hosting several trumpeters, but it's not our primary focus. We're especially proud to present the two recent Grammy winners, Béla Fleck and Samara Joy. Of course, we're thrilled about the entire program, but we are particularly proud of the vocalist. Two years ago, we introduced her in Tišnov, and now she returns as a world-class jazz star of Generation Z."
There will also be performances by South African pianist, composer, and producer Nduduzo Makhathini, American trumpeter Keyon Harrold, known for his renditions of Miles Davis' music in the biographical film "Miles Ahead", young New York saxophonist Lakecia Benjamin, Japanese trumpeter Takuya Kuroda, and the all-star project Trio Grande.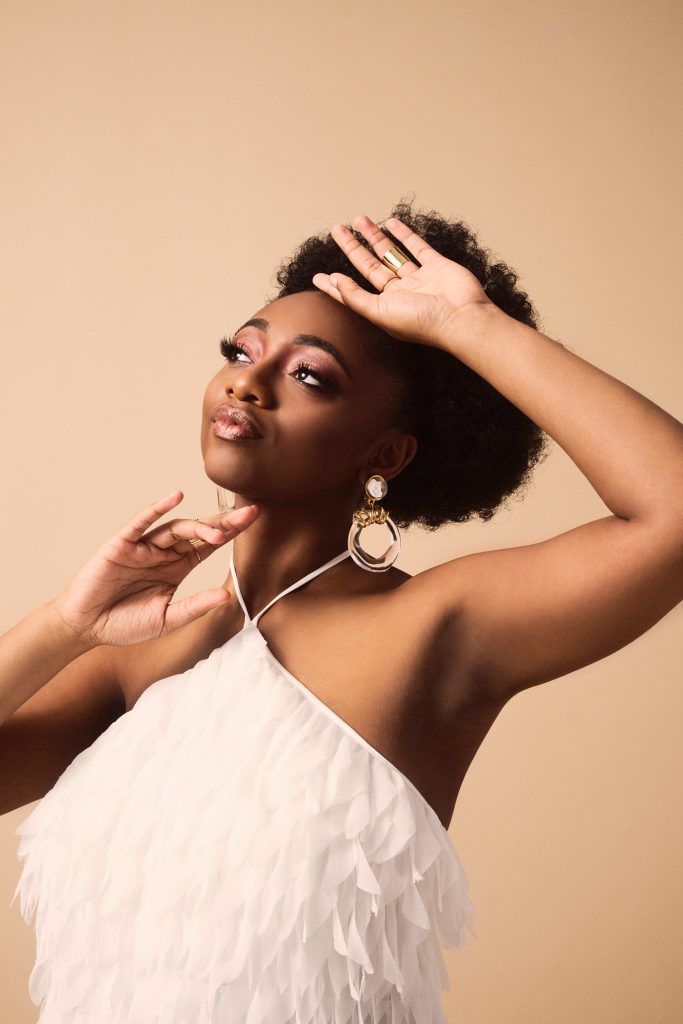 The program, more information, and ticket pre-sales are available on the website www.jazzfestbrno.cz.
JazzFestBrno 2024 kicks off on 31 January with South African pianist, composer, and producer Nduduzo Makhathini, a member of the Zulu nation, known for their warrior spirit and a deep connection to music. "His characteristic mastery as a performer, along with his spiritual ties to South African history, underpin his work. He has a strong grounding in the traditions of his homeland, combined with a wide outlook on all jazz frontiers," said Spilka.
On 15 February, banjo player Béla Fleck will present his project "My Bluegrass Heart" in a double concert. "Returning to the JazzFest Brno stage, he revisits his bluegrass roots and performs with an all-star lineup, including the acclaimed mandolinist Sierra Hull," added Spilka.
Two days later, on 17 February, fans of the renowned Snarky Puppy can see bassist and band leader Bill Laurance and long-time co-member, pianist Michael League, in the Czech premiere of their fully acoustic project. Spilka explains, "Both have turned to intimacy and acoustic instruments—Laurance with the piano and League with acoustic bass, guitar, and the fretless Arabic lute, oud. They will perform in the acoustically perfect setting of Besední dům."
American trumpeter Keyon Harrold, known for his pitch-perfect playing of Miles Davis in the biographical film "Miles Ahead", will take the stage in Brno on 13 March. "Harrold has established himself among the cream of studio and session musicians, collaborating with a long list of global music stars," said Spilka. His portfolio includes collaborations with artists ranging from Beyoncé, Rihanna, and Mary J. Blige to rappers Jay-Z, Snoop Dogg, 50 Cent, and Eminem, as well as Gregory Porter and David Sanborn. In Brno, Keyon Harrold will present material from his two solo albums.
On 21 March, the festival will offer a double concert: New York saxophonist Lakecia Benjamin is known for blending the roots of modern jazz with contemporary approaches, creating something both original and unmistakably modern. "In Brno, she will perform material from her four solo albums, including the aptly titled 'Phoenix,' marking her recovery from a severe car accident," said Spilka.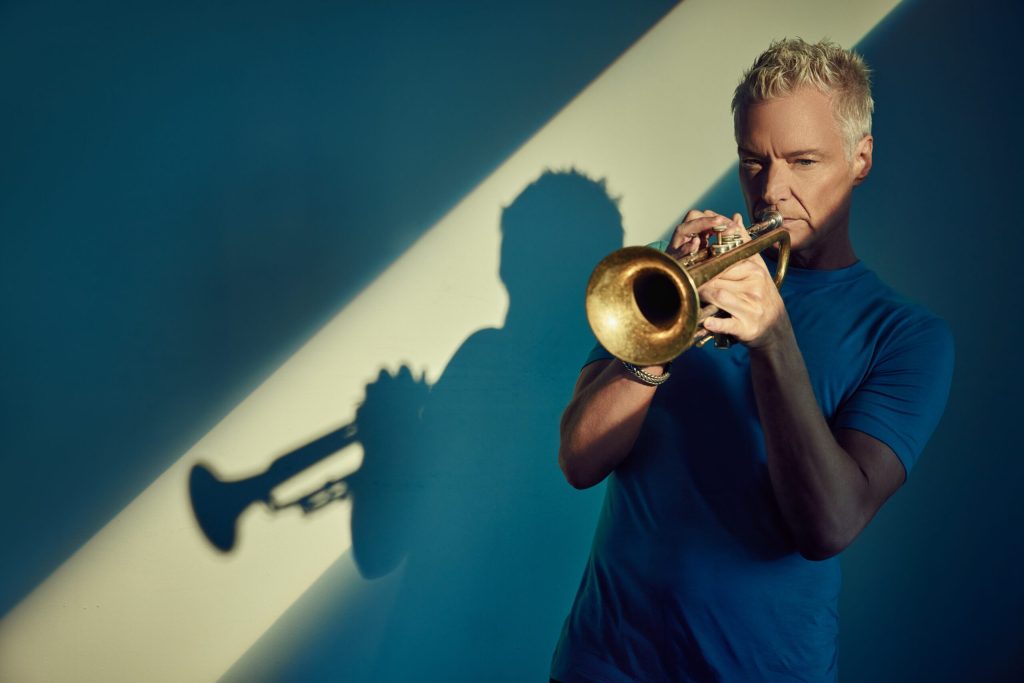 In the other part, the New York-based Japanese trumpeter Takuya Kuroda will showcase why Japan is considered a jazz powerhouse. "Thanks to the multicultural and genre-boundless environment of New York, Kuroda has developed his unique musical style, blending funk, post-bop, fusion, and hip-hop. He later added an experimental touch to it," Spilka explained.
"Bold and pleasantly unpredictable" is how the prestigious Downbeat magazine described the first album of the all-star project Trio Grande. This description holds true for their live performances, which Brno audiences can experience for themselves on 26 March. Trio Grande originally consisted of guitarist Gilad Hekselman, saxophonist Will Vinson, and drummer Antonio Sánchez, later replaced by Nate Wood.
"The trio creates a fusion of jazz, funk, rock, and even Caribbean music. Notably, they perform without a bass instrument, with the deepest tones provided by the guitarist through electronic effects, resulting in a dense and unique sonic experience," said Spilka.
In 2022, singer Samara Joy impressed audiences at a concert in Tišnov hosted by the JazzFestBrno festival. Two years later, on 13 April, she returns as one of its main stars. "The young New York singer's career has skyrocketed since then. With two fresh Grammy awards, she has risen to the top of the jazz vocal elite at just 23 years old. She interprets music in the most classic sense of the word, following in the footsteps of Billie Holiday, Ella Fitzgerald, and Sarah Vaughan. She also selects songs from their repertoire for her concerts and albums," said Spilka.
JazzFestBrno 2024 will conclude the first half of the year on 12 May with Chris Botti, not only Sting's lead trumpeter but also a collaborator with Paul Simon and many other global stars. Botti, a Grammy winner for the album "Impressions," will bring his ensemble to Brno, offering a fusion of R'n'B, jazz, funk, and gospel. He will perform live from the chamber album "Vol. 1," released on the prestigious jazz label Blue Note.
"Chris Botti has a unique ability to bridge jazz with a sound that appeals to a broad pop audience. He crafts an unforgettable form of 'smooth jazz'," concludes Spilka.
JAZZFESTBRNO 2024 – PROGRAM
---
Wednesday, January 31, 2024 / Cabaret des Péchés
Nduduzo Makhathini
---
Thursday, February 15, 2024, at 17:00 and 19:30 / Sono Centrum
Béla Fleck: My Bluegrass Heart
---
Saturday, February 17, 2024 / Besední dům
Bill Laurance & Michael League
---
Wednesday, March 13, 2024 / Cabaret des Péchés
Keyon Harrold
---
Thursday, March 21, 2024 / CED
Lakecia Benjamin
Takuya Kuroda
---
Tuesday, March 26, 2024 / Cabaret des Péchés
Trio Grande
---
Saturday, April 13, 2024 / Sono Centrum
Samara Joy
---
Sunday, May 12, 2024 / Janáčkovo divadlo
Chris Botti
JazzFestBrno 2024's Eclectic Line-Up Includes Grammy-Winning Artist Samara Joy and Sting's Lead Trumpeter Chris Botti